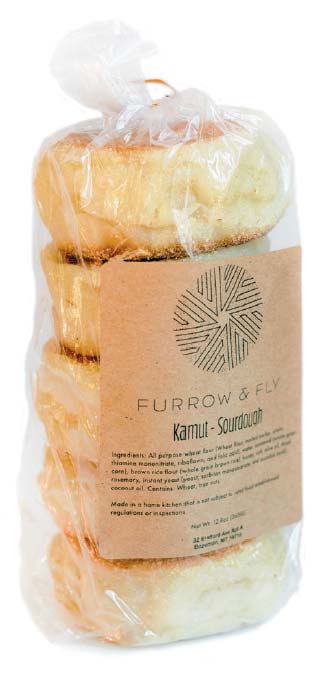 English Muffins
Bozeman is a great place to live, but recently it's become even better with Furrow & Fly's regular home delivery of griddled English muffins. These things sizzle in the toaster, giving you fair warning to get the butter ready. Choose from a sourdough kamut made with Conservation Grains flour or yeast-leavened plain or rosemary. Available at furrowandfly.com and local farmers markets.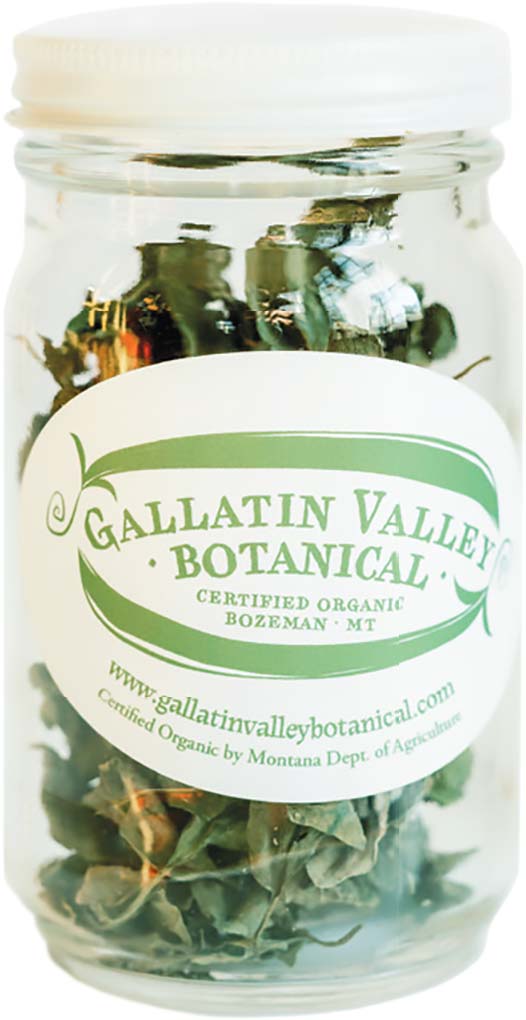 Dried Basil
Dried herbs like basil are better when you know the farmers who grew them—the only way to get them fresher is to do it yourself, and that takes a lot of counter space. Dried basil is best used in soups and stews, omelets, quiches, meatballs, and meatloaf, or in crackers and flatbreads. There's also no shame in doctoring up the occasional frozen pizza with a sprinkle of dried basil. Available at local farmers markets or the Gallatin Valley Botanical market stand at Rocky Creek Farm.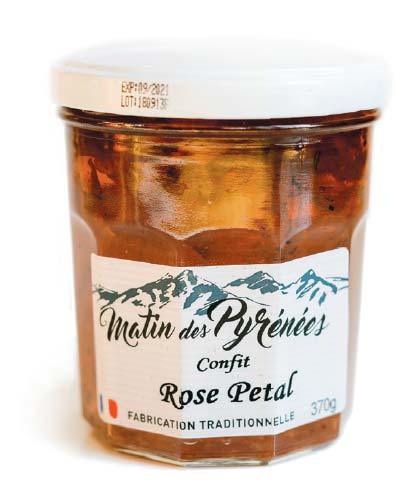 Rose Petal Confit
This French specialty is made from sugar, rose petals, and lemon juice and can be used like jam. A confiture has a looser texture than jam, but it still makes a fantastic PB&J. Rose petal confit is also a good choice for glazing tarts and cakes (melt a few spoonfuls over the stovetop then apply with a pastry brush) and for stirring into fruit compotes in place of some of the usual sugar or honey. Available at The Gourmet Cellar.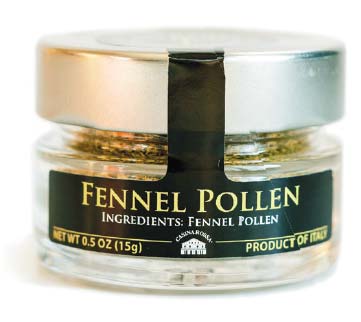 Fennel Pollen
A tiny pinch per person is all you need of pollen hand-collected from fennel flowers. This wonder adds a delicate and unique anise-citrus flavor, great on pastas, roast chicken, potatoes, focaccia, scones, shortbread, or fruit pies. Use it before or after cooking as an enhancement to your usual salt and pepper seasoning. If you plant fennel in your spring garden, you can collect some pollen of your very own toward the end of summer. Available at The Gourmet Cellar in Livingston.

Rosé Vinegar
Move over, white and red: There's a new wine vinegar in town. Light blush in the bottle and tart on the tongue, Olivelle's rosé vinegar is softened just a bit by grape must. While it is by no means a sweet vinegar, I do like to drink it. Try this beguiling cocktail: Fill a rocks glass halfway with crushed ice and add Topo Chico, a spoonful of elderberry syrup (or other naturally flavored syrup or mixer), a spoonful of this vinegar, and stir to combine. Available at Olivelle, Mavens Market, and Copper Moose Oil & Vinegar Taproom in Livingston.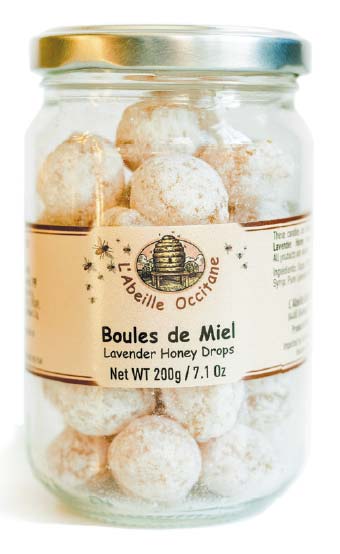 Lavender Honey Drops
These hard candies from France are sweet but not too sweet and have a delightful soft center of Provençal lavender honey. Not exactly local, but while Debbie Endres over at The Gourmet Cellar is finding all the best imported wines, she's also stocking up on other necessities of life like real candies. Available at The Gourmet Cellar in Livingston.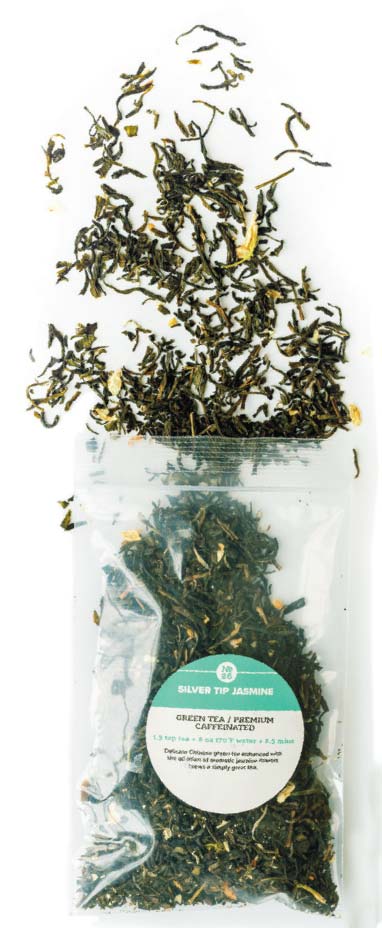 Floral Teas
Dried flowers are used in many of the teas at Steep Mountain Teahouse, the evolution of Bozeman's beloved Townshend's Teahouse. Try the Créme de la Earl Grey with blue cornflower or the Silver Tip Jasmine— both a pleasure to sit with, breathe in, and sip. You can also buy bulk tea to take home and brew in your jammies. Available at Steep Mountain Teahouse.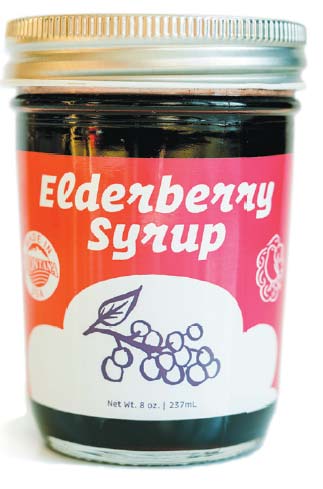 Elderberry Syrup
Considered a health tonic for its antioxidant capacities, elderberry syrup can be taken by the spoonful or added to warm or cold drinks. Allison Rooney from Cloud Nine Farm over the Bridgers in Wilsall has been making her elderberry syrup for years. Her almost-all-organic blend includes water and raw honey, organic elderberries, organic ginger, organic hibiscus flowers, and organic lemon juice. Available at Feed Café, the Community Food Co-op, Heebs Fresh Market, and Town & Country Foods.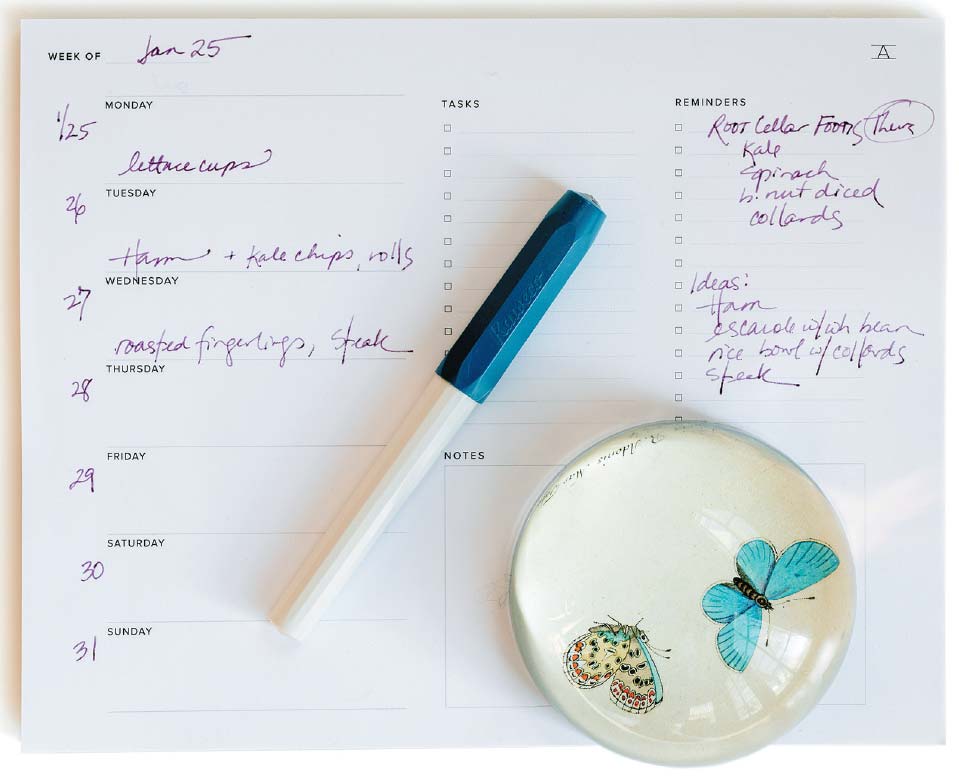 Notepad and Pen
I depend on a structured notepad to keep some sense of organization in the kitchen each week. When a notepad is nice to look at and easy to use, I don't mind it sitting out in full view. While any blank notepad would work, I find a weekly layout helps get the brain thinking, with plenty of space to keep track of things like what leftovers are in the refrigerator, when to expect food deliveries, what recipes we want to try, who won't be home for dinner, and when we want to order takeout. Get yourself set up in store at Paper & Grace or online at paperandgrace.com.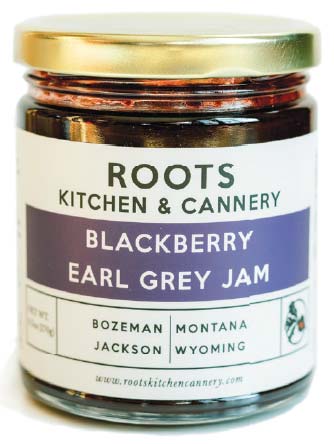 Blackberry Earl Grey Jam
Almost thick enough to be mistaken for pâte de fruits, this is one decadent jam. But it isn't overly sweet—a serving has only 4 grams of sugar. Enjoy with cream cheese and a toasted slice of hearty bread or set out the jar with a cheese plate (brie, triple cream, and crumbly white cheddar would all be good partners). Available at Joe's Parkway, Feed Café, and Wild Crumb, or at Root Cellar Foods online market, rootcellarfoods.com, and rootskitchencannery.com.