The skillfully crafted items on these pages are delights for the senses—they have the feel, the grace, and the aroma of the highest-quality handmade goods. Better yet, all of them are made right here in Montana. Find these items and many other goods at the expertly stocked kitchen supply store At Home on the Range in Livingston.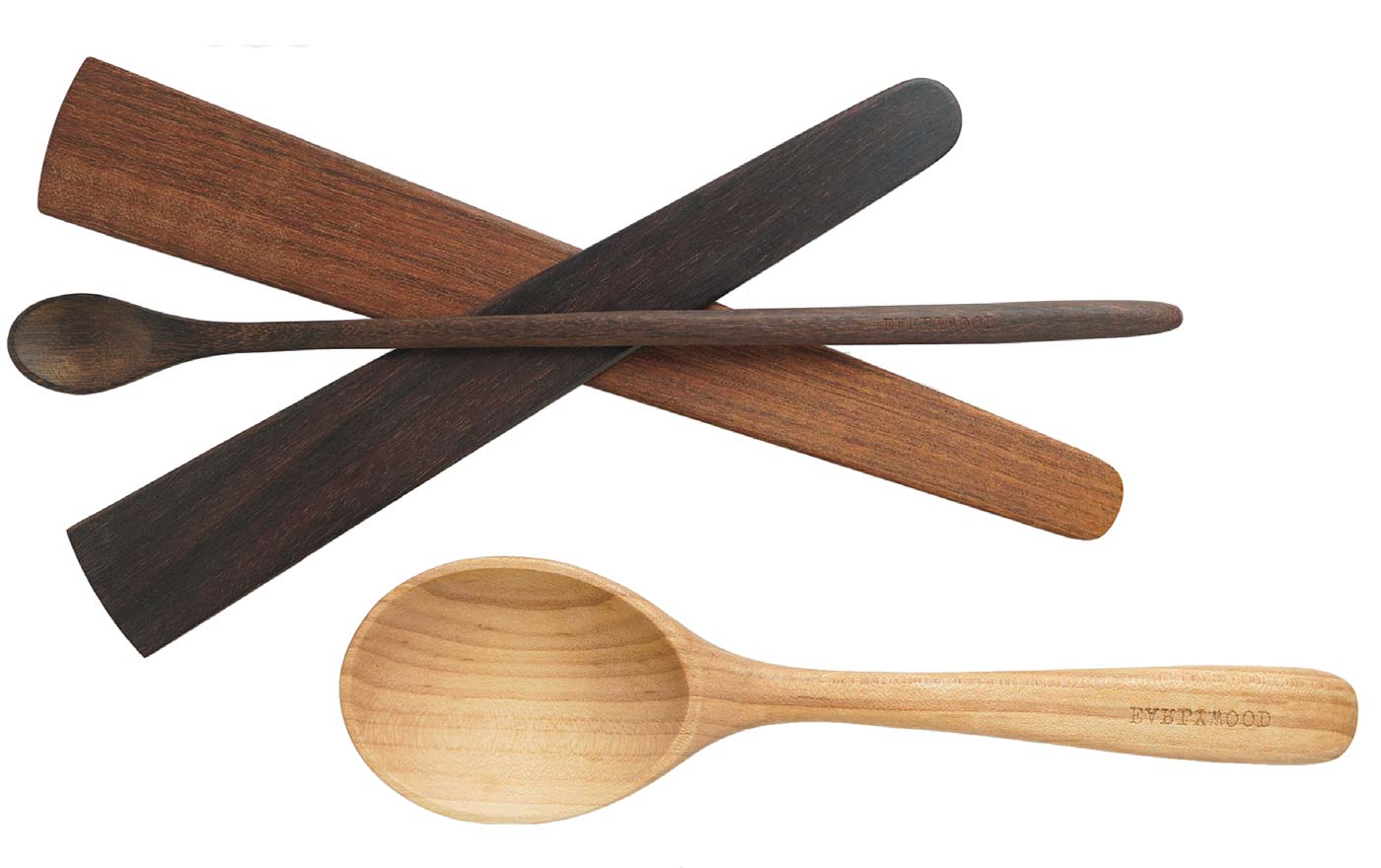 The flat saute, server, and tasting spoon offered by Earlywood are proof that simple, elegant design is one of the best ways to enhance the cooking experience. Made from dense hardwood, these tools will, with minimal care, maintain their beauty for generations.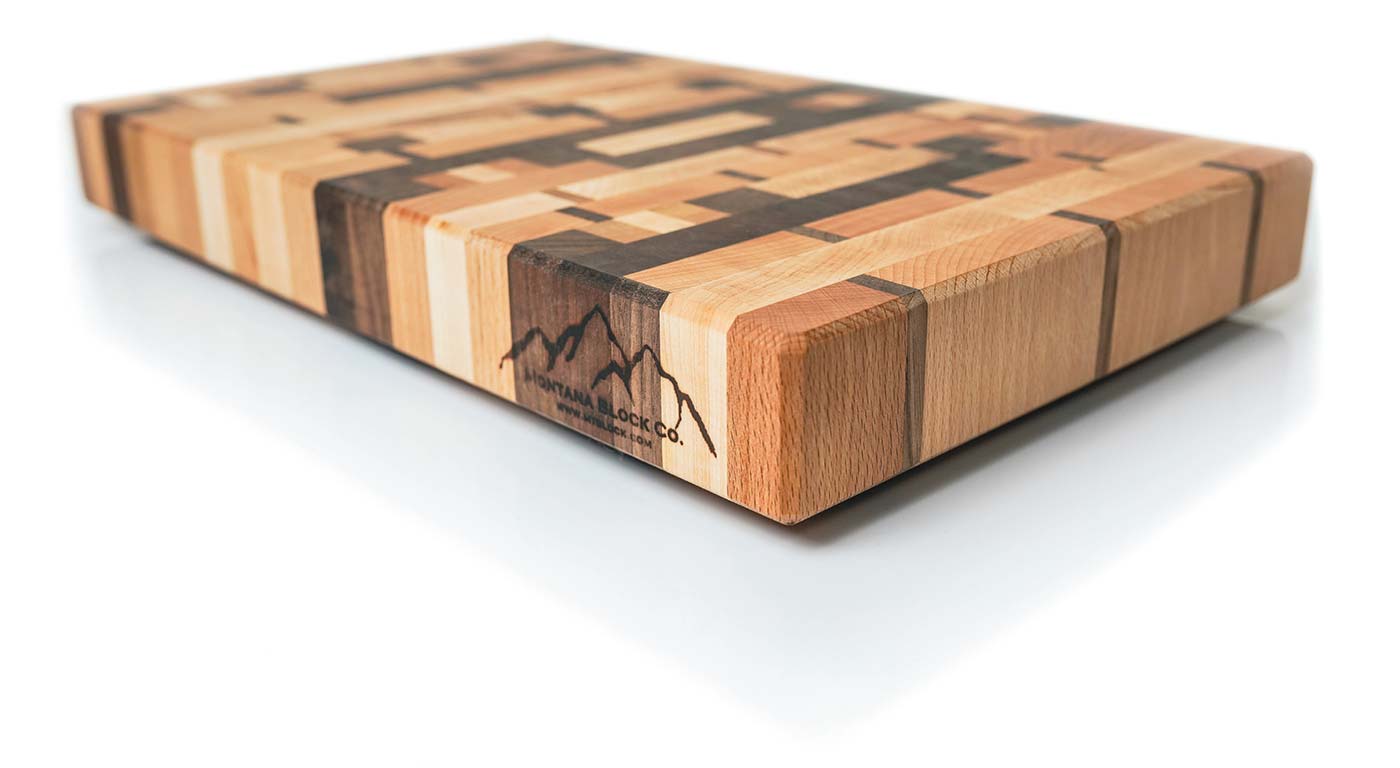 This 10×16-inch cutting board by Montana Block Co. is a beauty, as much a kitchen art piece as a go-to prep surface. Unobtrusive, non-skid feet will keep it in place and let air circulate under the board. Available in a variety of stunning designs and in a 16×20-inch size.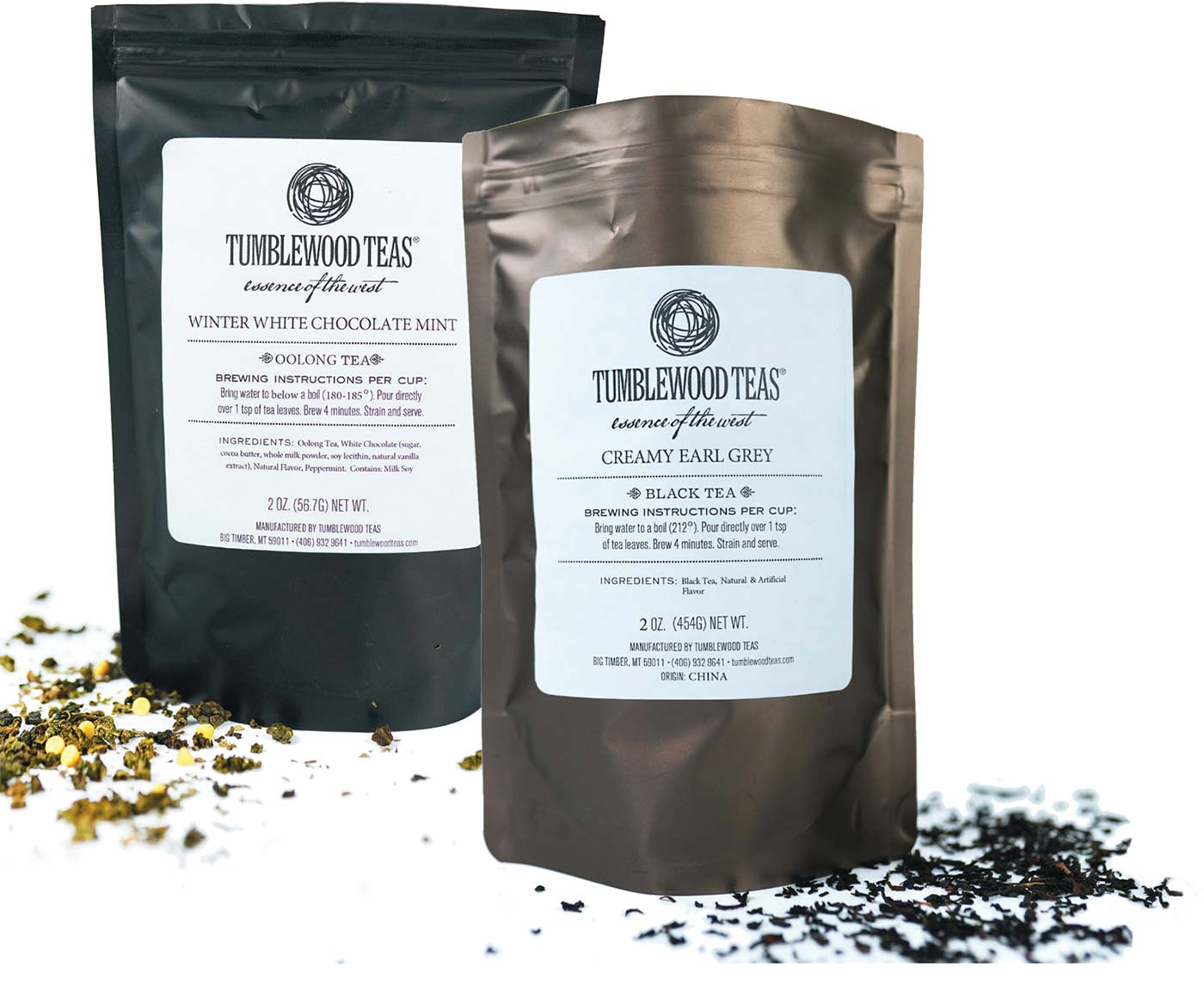 Tumblewood Teas offers an array of superb black, green, and herbal teas. We recommend the rich Creamy Earl Grey and the cheerful Winter White Chocolate Mint as gifts for hosts or as a way to warm up after an outdoor adventure.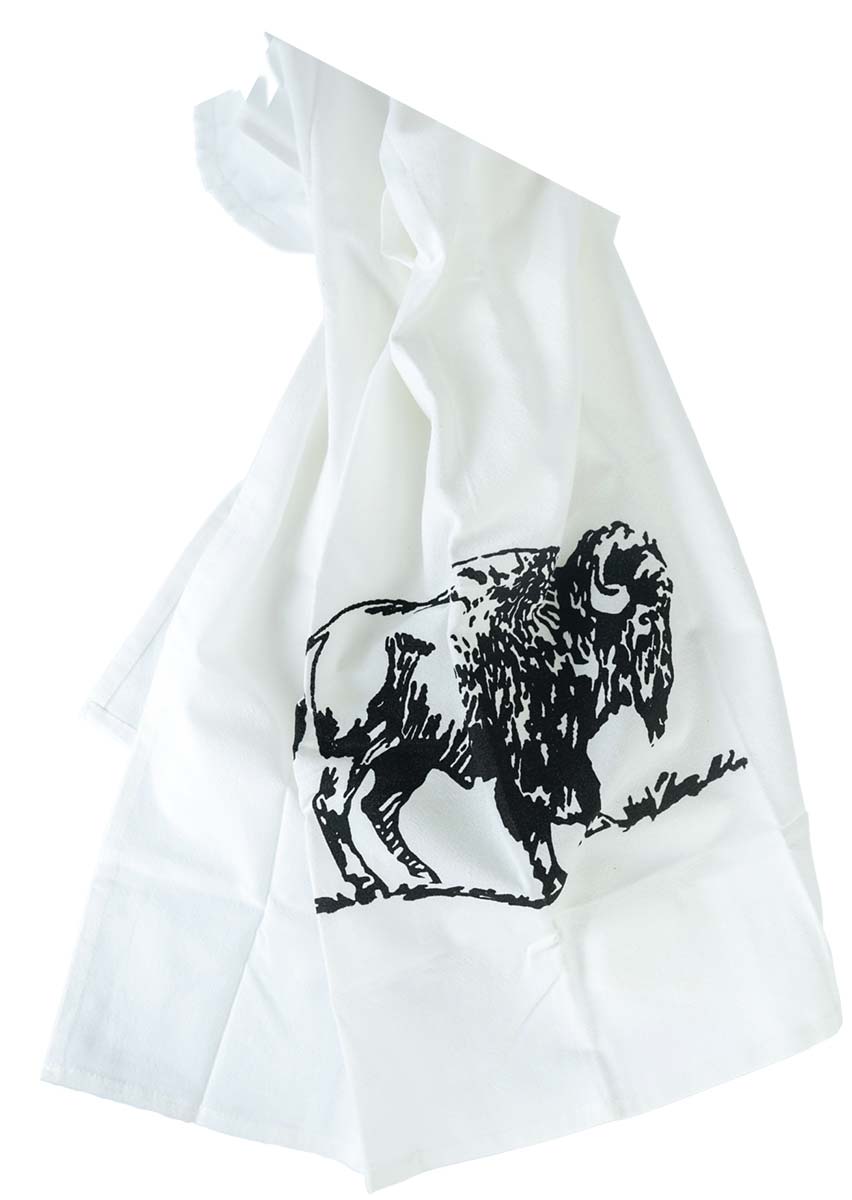 A hand-printed Corvidae Drawings & Designs tea towel will catch the eye and provide a dose of Montana charm. Drape over fresh-made rolls at the dinner table for a round of applause.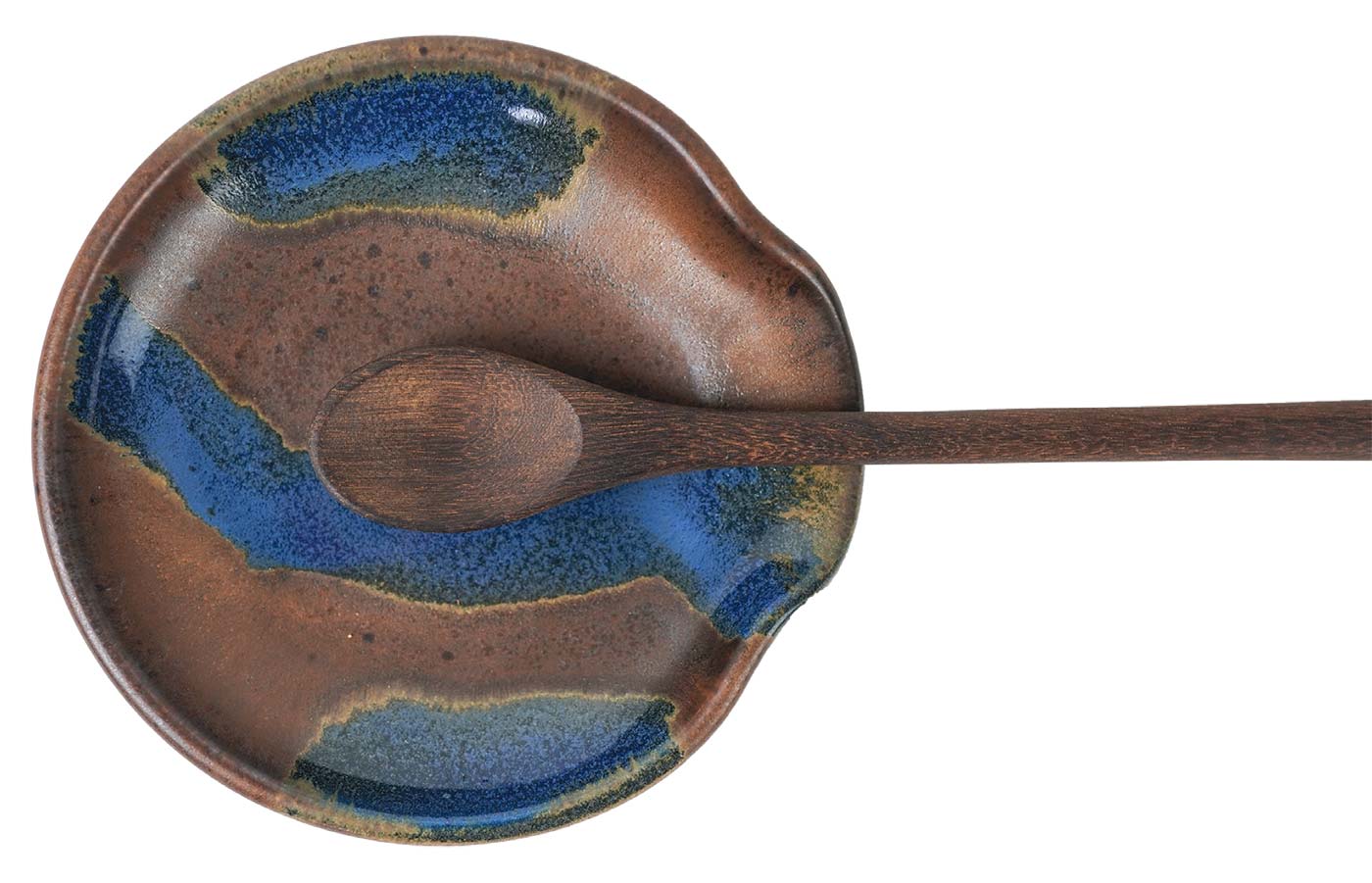 This Mountain Arts Pottery spoon rest in chocolate indigo river is the perfect place to set an Earlywood utensil. Graceful and striking, the design will capture the eye and enhance any counter or stovetop. Wrap one for a friend and keep one for yourself.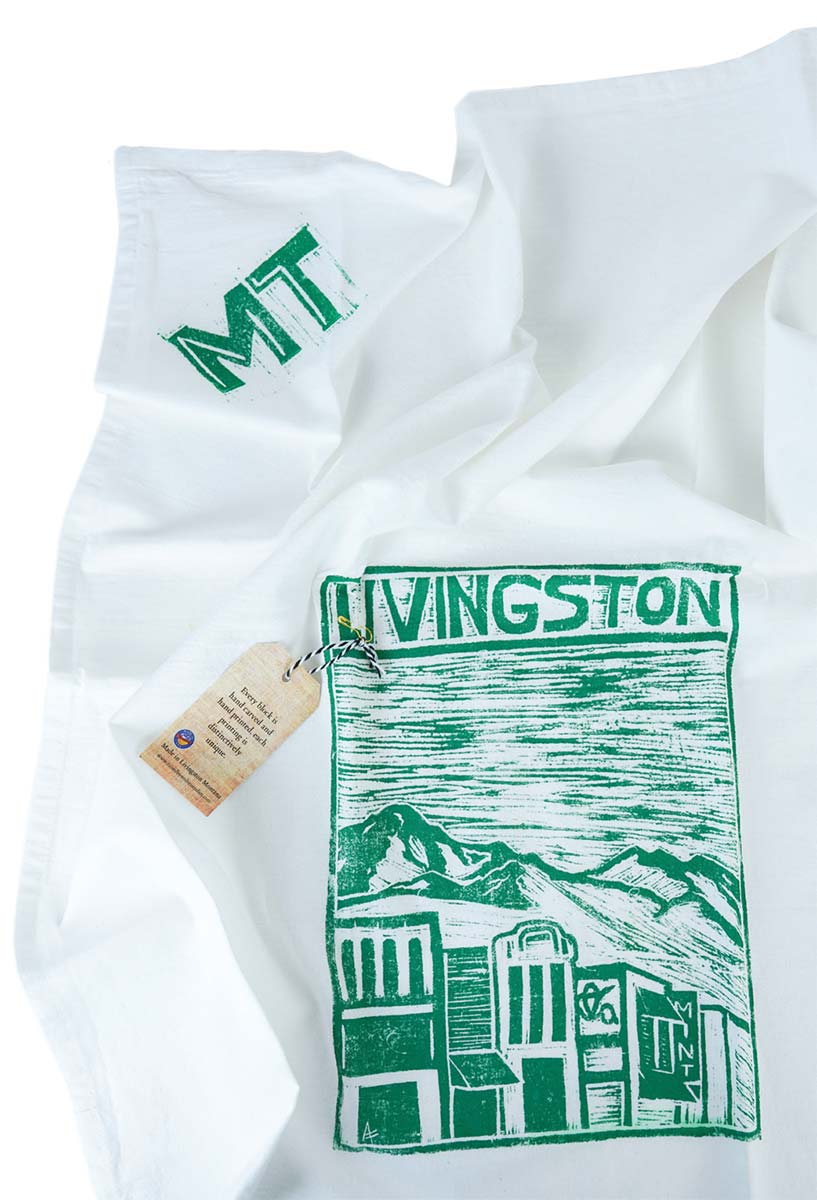 A charming dish towel by the mother-and-daughter team behind Livingston-based Raised by Wolves Studios features a block print and a hand-sewn towel. Hang over your oven handle to show your local pride.