And All Year 'Round

The Oil Barn High-Oleic Safflower Oil
Originally conceived as homegrown fuel for Bob Quinn's tractor, this high-oleic acid safflower oil is a healthful and versatile oil for everything from roasting vegetables to making salad dressing. Grown in organic crop rotations by a band of farmers in rural Montana. Full story available in Bob's book, Grain by Grain, coauthored with Liz Carlisle. Available at Daniel's Gourmet Meats, Town & Country Foods, and FoodWorks.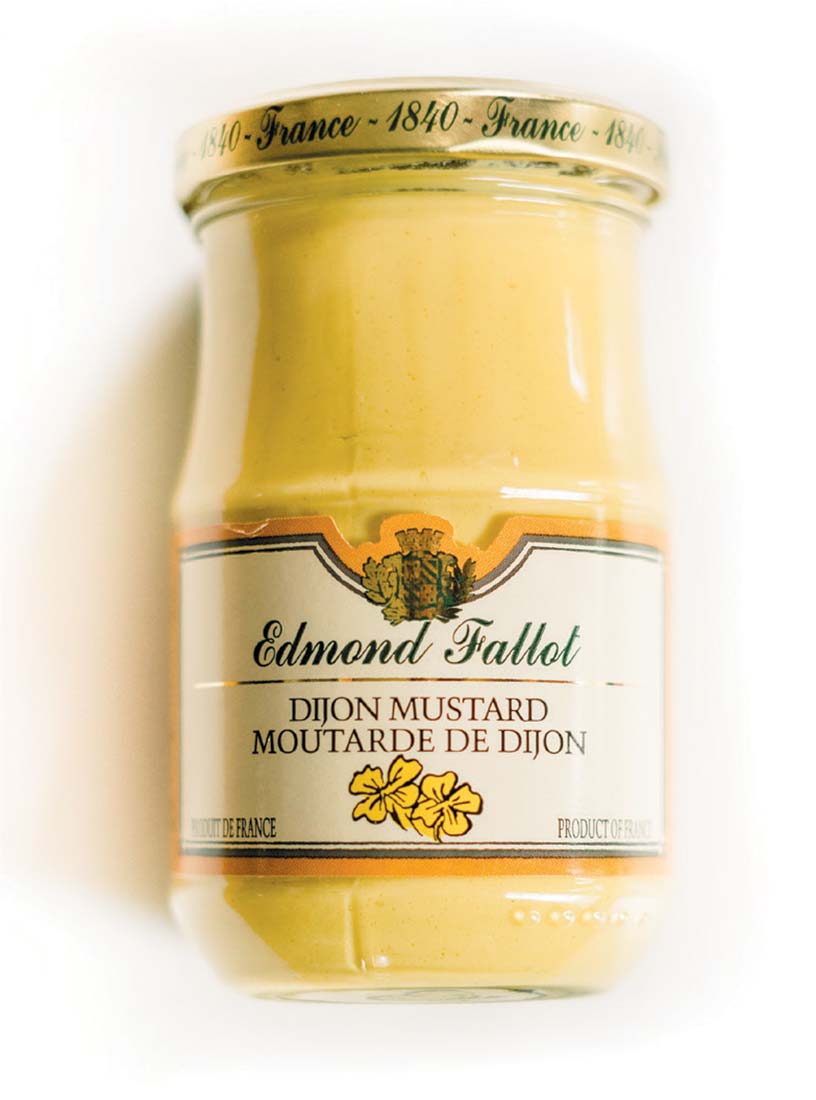 Edmond Fallot Dijon Mustard
Dijon mustard is the key to vinaigrette, and a great vinaigrette can dress up many things—from lentils to grain salads to brats on the grill. Get the best: Edmond Fallot. Available at Joe's Parkway and Wild Crumb.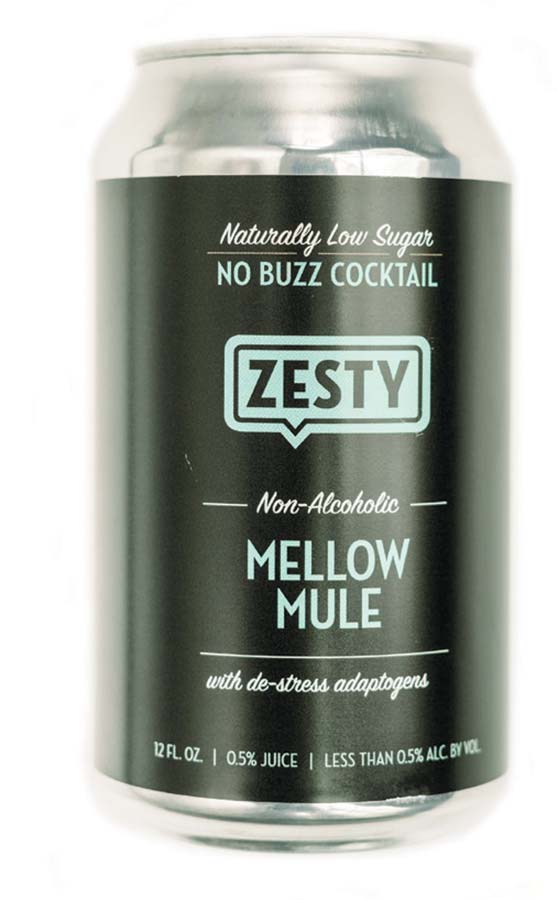 Zesty's Mellow Mule
New on the scene from Zesty: "no-buzz cocktails" like this Mellow Mule. Made with ginger and lime for that classic mule flavor, along with adaptogens, turmeric, and ashwagandha to help destress—and who couldn't use some of that these days? Cheers! Available at local groceries, delis, and restaurants, the Zesty's tasting room at 111 E. Oak St. in Bozeman, and online with delivery at zestybev.com.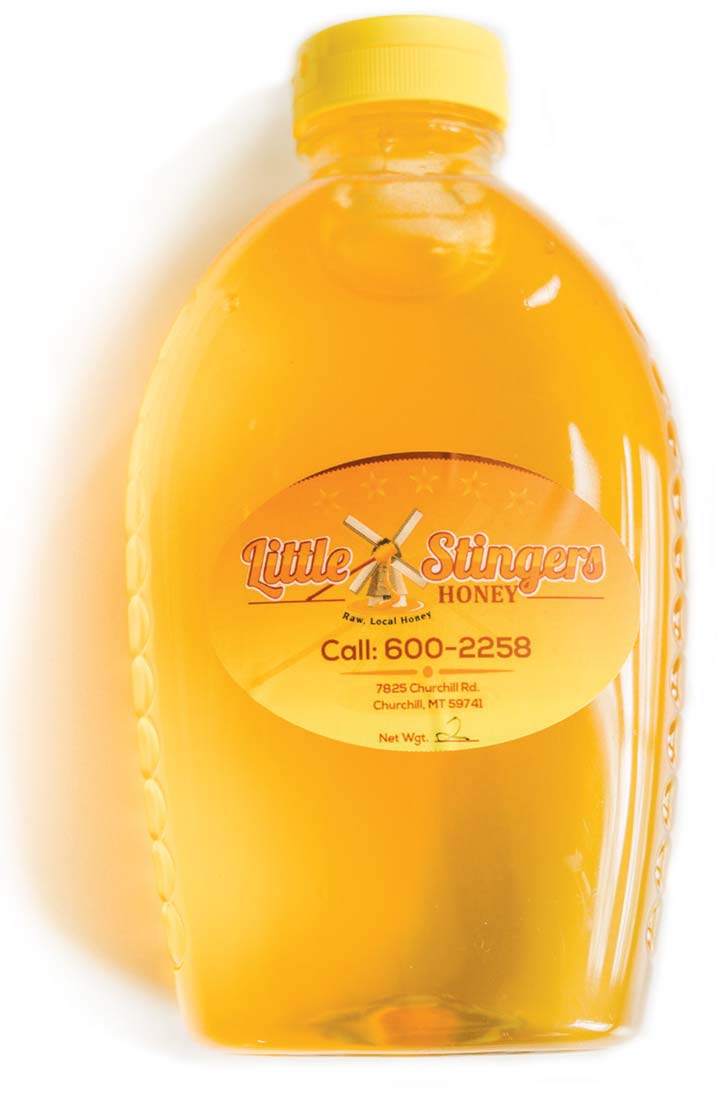 Little Stinger's Honey
Operated by a husband-and-wife team in Churchill, Little Stinger's Honey is gathered from dozens of hives dispersed across our valley. Their two-pound bottle with squeeze top takes the mess out of using honey in the kitchen, and they also sell honey bears and quart jars. Available at local farmers markets and direct from Deb with local delivery; please see LittleStingersHoneyMT on Facebook.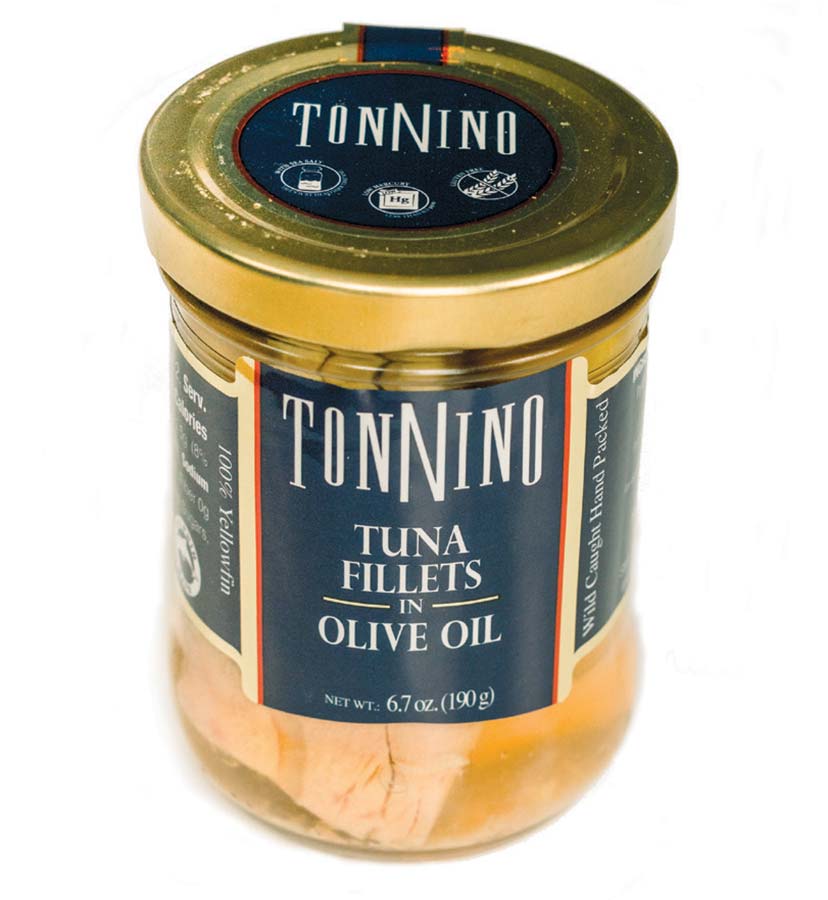 Tonnino Tuna
Tonnino Tuna is better than fresh for Niçoise salad or a chef-worthy lunch of white beans, tomato, and pickled red onions. Don't forget to replenish your stockpile! Available at Joe's Parkway.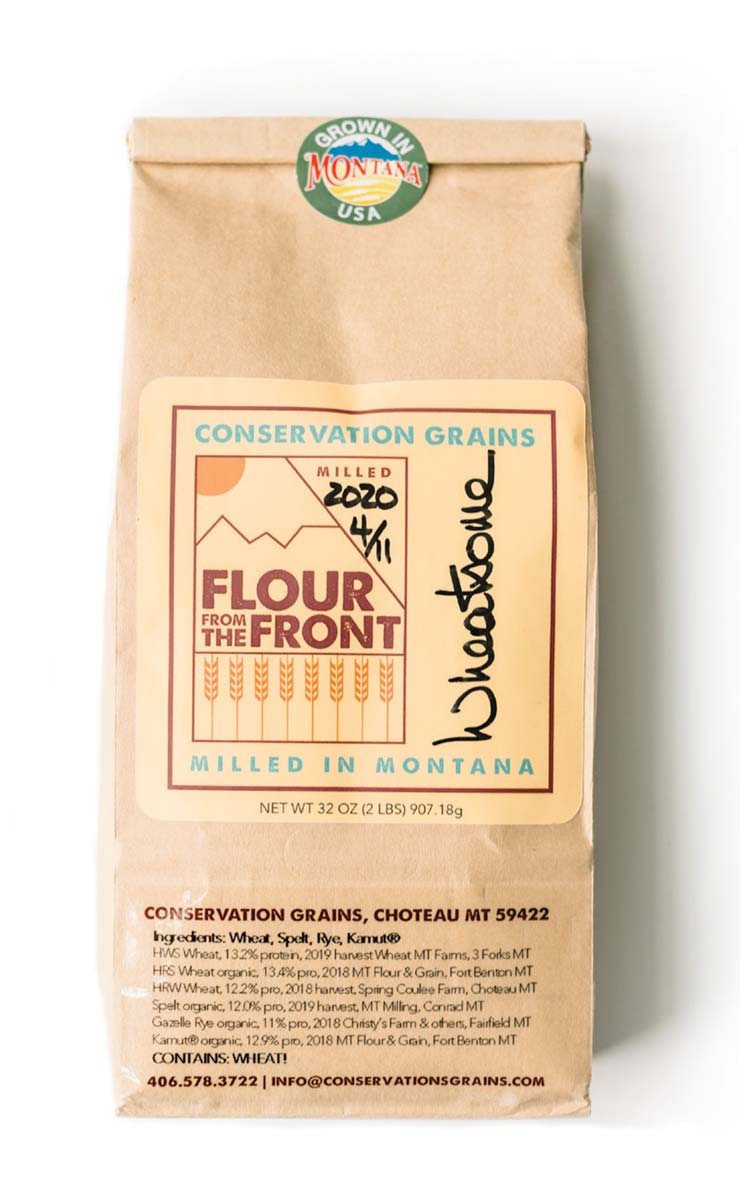 Conservation Grains Freshly Milled Organic Whole-Grain Flour
What's good for your sourdough starter is very good for you too: freshly milled organic whole-grain flour. Judy Cornell selects kamut, spelt, and other hard wheats and rye from organic Montana farmers, grinds the whole grain using her stone mill, and then delivers the flour in her pickup truck to the best bakeries and restaurants around. She ships as well and sells everything from two-pound sacks to twenty-five-pound buckets, flour or whole berries. Available at FoodWorks in Livingston and conservationgrains.com.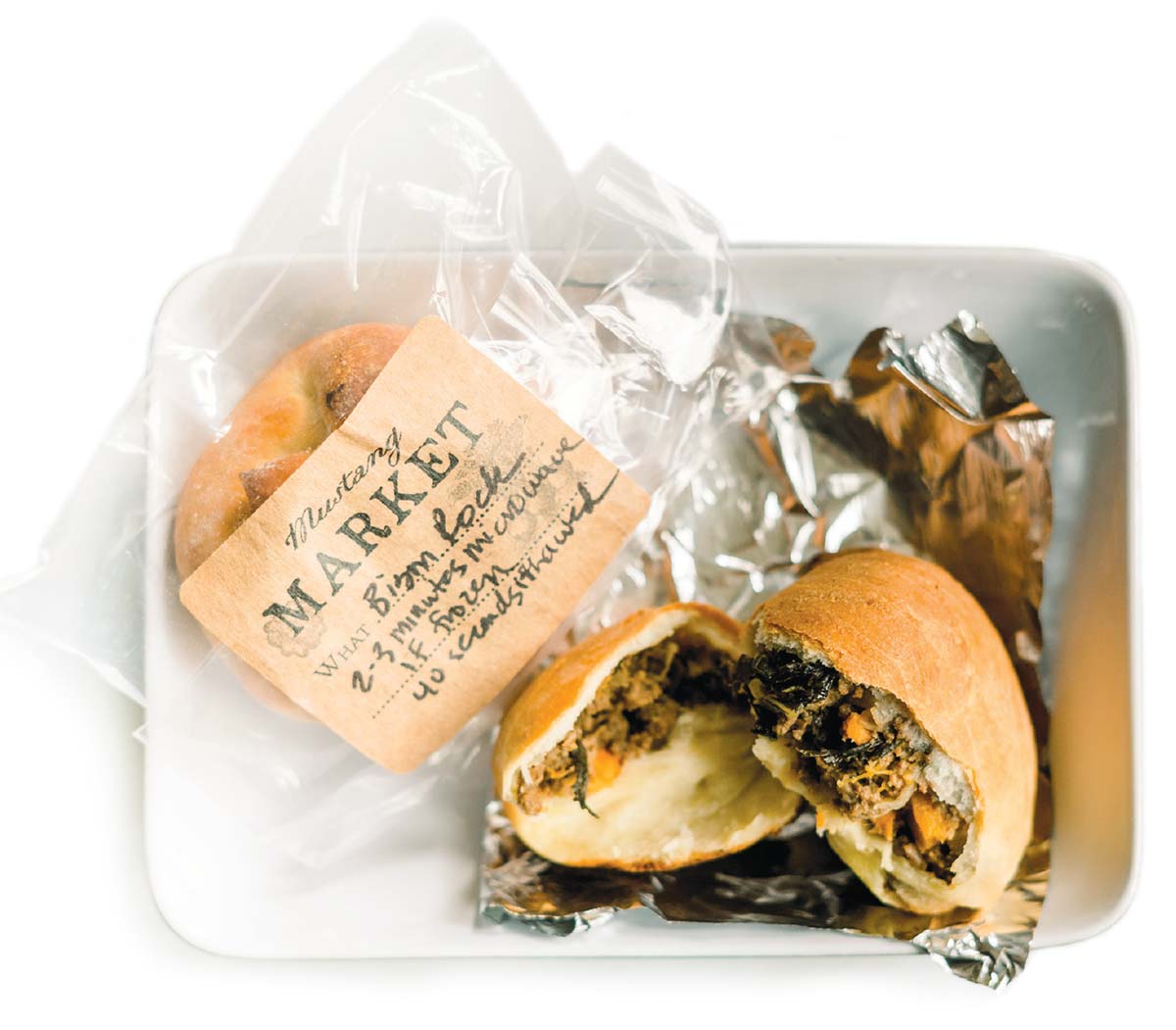 Mustang Market's Bison Rock
Carole Sullivan, founder of Mustang Fresh Food in Livingston, has invented our favorite "pocket": the Bison Rock. A delectable combination of ground bison, Jarlsberg cheese, butternut squash, and kale is tucked inside a slightly sweet homemade bun. Buy some for now and stash a few in your freezer. Get a quart of her chicken noodle soup too: freshly made noodles and rich, flavorful stock that would take all day to make at home. Available at Mustang Fresh Food, 112 N. Main St. in Livingston and mustangfreshfood.com.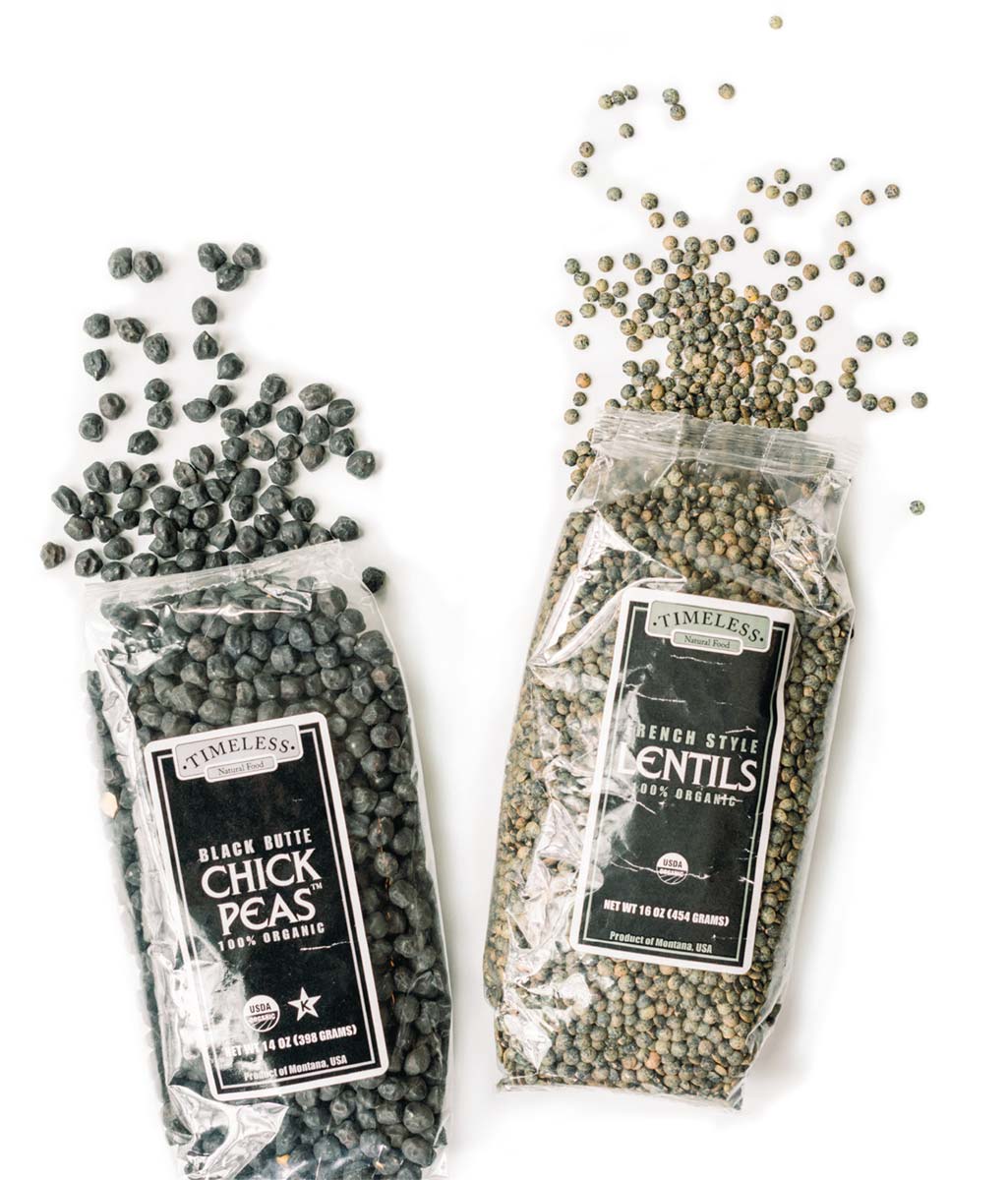 Timeless Natural Food Lentils and Black Butte Chickpeas
Get your French lentils right here in Montana. (In fact, some of the French food companies do just that: buy from Timeless Natural Food!) Timeless is an organic farming venture that supports dozens of family farms throughout Montana. Stock your pantry with an assortment of their protein-rich lentils and the unique Black Butte Chickpeas. Available at local groceries and online at timelessfood.com.