This fall we're munching on and seasoning with these local delights, which serve for all sorts of occasions—a snack, a side dish, a dessert, or a rub to dress up a steak.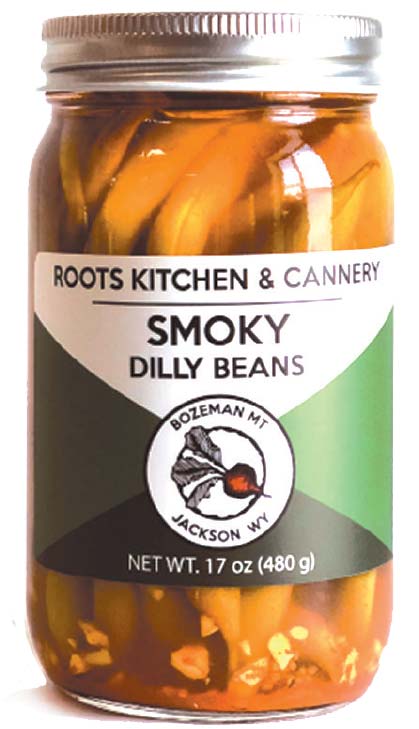 Smoked paprika gives Roots Kitchen and Cannery's Smoky Dilly Beans a hint of spice to sharpen their tang. They're perfect for a snack, side, or—pro tip— in a martini. Roots Kitchen and Cannery products are available at both Bozeman Town & Country locations, the West Main Co-op, Wild Crumb, Joe's Parkway, Roxy's Market, and Woods Rose Market; on the Roots Kitchen and Cannery website; and at the Bozeman Winter Farmers Market.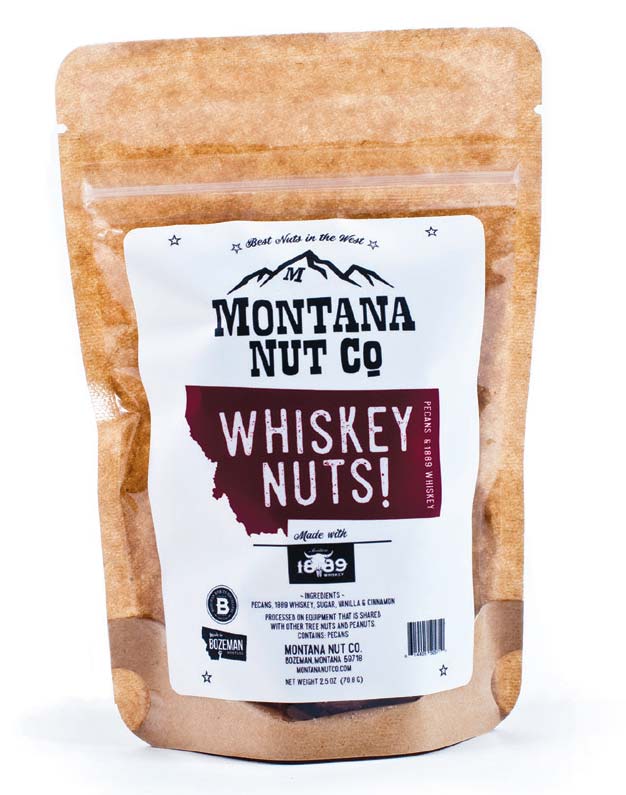 Montana Nut Company's Whiskey Nuts! are a sweet, savory, and all-around addicting snack. The nuts carry the flavor (but not any alcohol, which gets cooked off) of 1889 Whiskey from Bozeman Spirits Distilling. Whiskey Nuts! are available at both Co-op locations, Town and Country on 19th, Joe's Parkway, Roxy's Market, and on the Montana Nut Company website.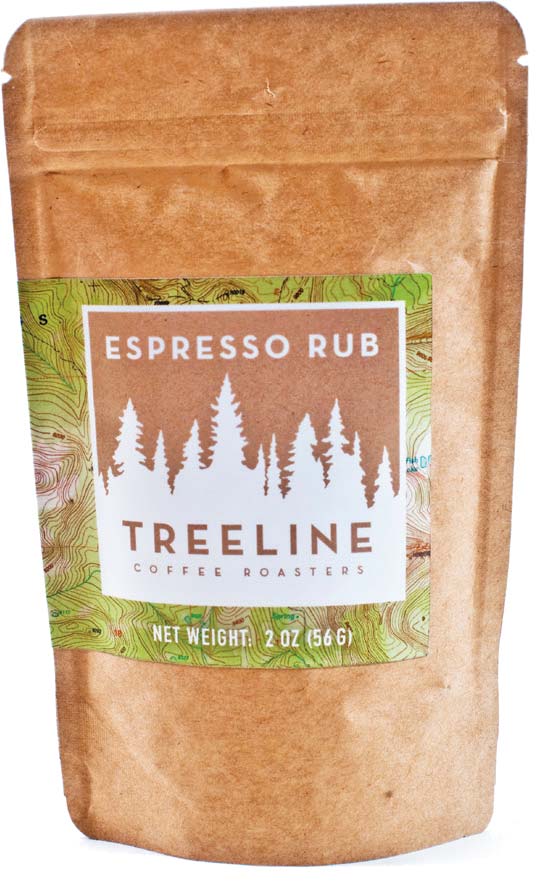 Treeline Coffee Roasters' Espresso Rub is a marvelous blend of Treeline coffee, spices, and herbs, and is good on any meat. It's available at both Treeline locations in Bozeman and on the Treeline Coffee Roasters website.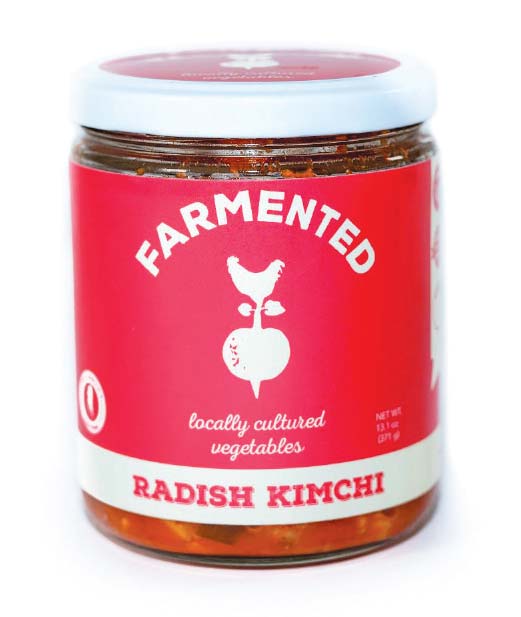 Farmented, a business committed to putting excess and "ugly" vegetables to delicious use, swaps out traditional cabbage for radish in its splendid Radish Kimchi. Farmented products are available at Joe's Parkway, Daniel's Gourmet Meats and Sausages, FoodWorks, Chalet Market, and the Bozeman Winter Farmers Market.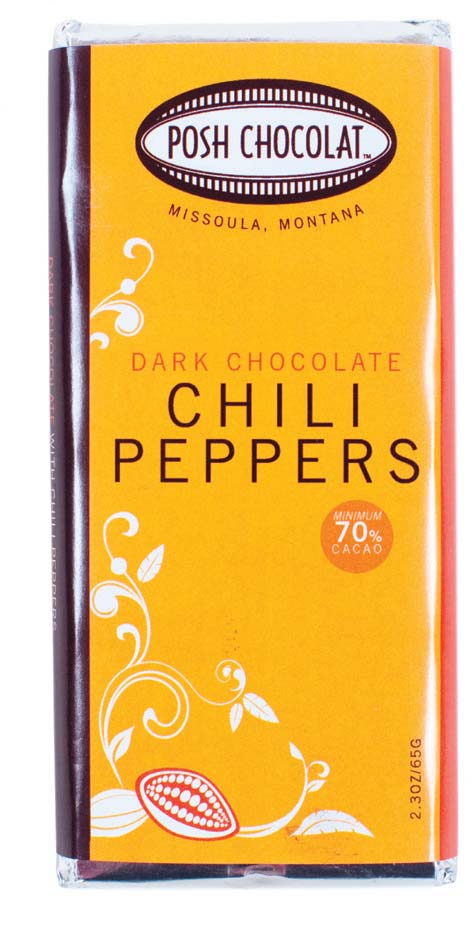 Posh Chocolat's Dark Chocolate Chili Peppers bar combines singleorigin Ecuadorian dark chocolate with chili peppers for a spicy, decadent treat. Posh Chocolat is available at Obsidian Collection and can be purchased on the Posh Chocolat website.