FARMERS MARKETS, FARM STANDS, AND U-PICKS
Bozeman Winter Farmers' Market @ Emerson Center
Saturdays 9am–noon
Sep. 21 & 28, Oct. 12 & 26, Nov. 9 & 23
Bogert Farmers Market @ Lindley Park, Bozeman
Tuesdays 5–8pm
Thru Sep. 24
Gallatin Valley Farmers Market @ Gallatin County
Fairgrounds, Bozeman
Saturdays 9am–noon
Thru Sep. 14
Belgrade Farmers Market @ Lewis and Clark Park
Thursdays 4–7pm
Thru Sep. 12
Big Sky Farmers Market @ Fire Pit Park
Wednesdays 5–8pm
Thru Sep. 25
Livingston Farmers Market @ Miles Park Band Shell
Wednesdays 4:30–7:30pm
Thru Sep. 11
Jeffers Garden Market
Next to Trinity Church, Ennis
Saturdays 10am–noon
Thru Sep. 15
Gallatin Valley Botanical Market Stand
Tuesday–Saturday 9am–3pm
thru Nov. 1. Cider pressing during market stand hours
Gallatin Valley Botanical U-Pick Berries & Apples
Tuesdays, Thursdays and Saturdays
gallatinvalleybotanical.com
Chance Farm at Wild Crumb
Sundays 9am–noon
Thru mid/late Sep. (weather dependent)
Three Fiddles Farm Roadside Stand
Sundays 3–6pm
Thru mid-Oct.
Towne's Harvest Farm Stand
Thursdays 3–6pm
Thru Oct. 10
MSU Campus by 7th & Grant
ONGOING BENEFITS
Community Pint Night @ MAP Brewing
Weekly benefit for local organizations
Mondays 4–8pm
Sunday FUNDay @ Bozeman Brewing Company
Weekly benefit for local organizations
Sundays 2–8pm
Pint Night @ Nordic Brew Works
Weekly benefit for local organizations
Wednesdays 6–9pm
Pints with Purpose @ Bridger Brewing
Weekly benefit for local organizations
Mondays 5pm
MUSIC AT RED TRACTOR
Pizza Buffet and Live Music
Mondays 6:30–8:30pm
Live Bluegrass by The Bridger Creek Boys
Thursdays 7–9pm
Jazz Night
Fridays 7–9pm
KIDS' EVENTS
BOB Bus at Bogert Farmers Market, Lindley Park
Sep. 3, 5–8pm
Farm to School Feastival
Oct. 5
gvfarmtoschool.org
Montana Crunch Time
Oct. 24, 2pm
montana.edu/mtfarmtoschool
GVF2S Fall Fundraising Event@ Fork & Spoon
Nov. 16
gvfarmtoschool.org
Homemade Mondays School lunch program
Mondays @ Bozeman Public Schools
UPCOMING EVENTS
Fall Festival at Rocky Creek Farm
Weekends
Late Sep. thru Halloween
gallatinvalleybotanical.com
Summer Sunset Dinner @ Farm and Vine
Sep. 6, 6:30pm
claudiasmesa.com
Lentil Table Dinner @ Beale Park
Sep. 10, 6pm
claudiasmesa.com
Fall Supper Club
Sep. 11, 6:30pm
seasonalmontana.com
Dining for Dirt @ Montana Ale Works
A GVF2S benefit
Sep. 24, seatings 5:30, 7:30
montanaaleworks.com
Guest Chef Night with Tumbleweeds Gourmet @ Fork & Spoon
Sep. 25, 5–7pm
Montana Food Show @ Brick Breeden Fieldhouse, MSU
Sep. 27
Oktoberfest @ Schnee's on Main Street
A Fork & Spoon and Warming Center benefit
Oct. 6, 11am–4pm
Lentil Table Dinner
Oct. 8, 6pm
claudiasmesa.com
Guest Chef Night with The Nova Cafe @ Fork & Spoon
Oct. 10, 5–7pm
Harvest Supper Club Seasonal Montana
Oct. 16, 6:30pm
Haunted Peaks Halloween Festival @ Big Sky Town Center
Oct. 25–27
Lentil Table Dinner
Nov. 12, 6pm
claudiasmesa.com
Happel Family Farm, Gallatin Valley Land Trust and Open & Local host a Work Party and Picnic on Saturday, September 14. This is an opportunity for community members to literally lend a helping hand to our local food system. By pulling plastic sheeting from six acres of land, volunteers will prepare this rich soil to stay in local, organic agriculture. Morning, afternoon or full-day shifts available. If you aren't able to assist but would like to provide food for the mid-day barbecue and picnic, let us know! To volunteer or to learn more, email openlocalmt@gmail.com.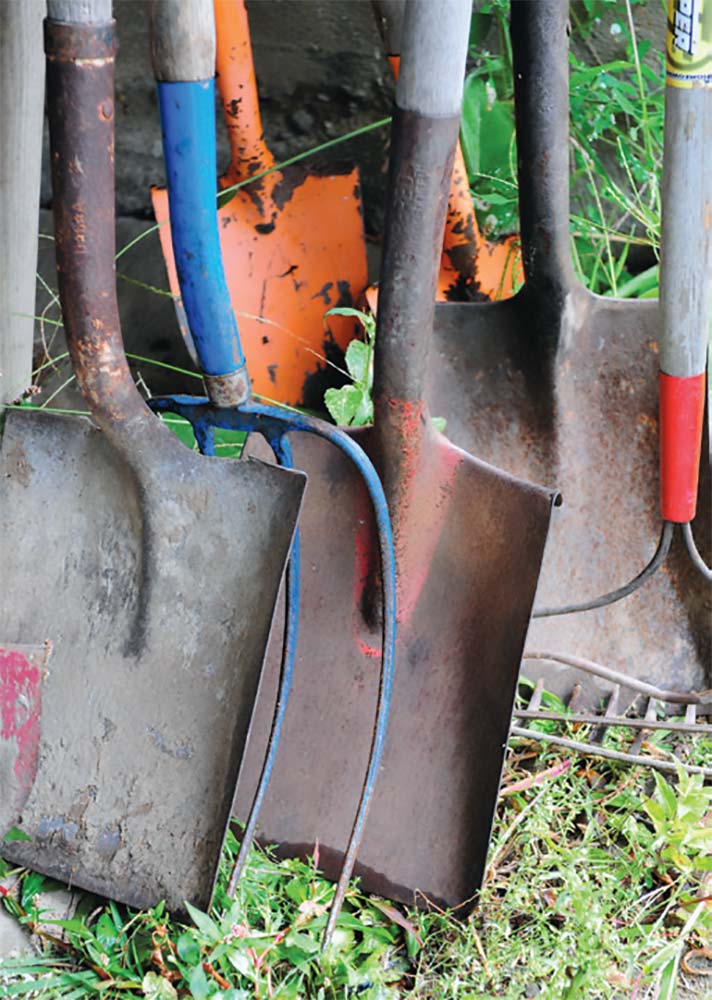 The first-ever Montana Fresh Hop Festival (October 19, Bozeman) celebrates fresh hop beer, a truly seasonal brew because it's made with hop cones right when they're harvested. (The large majority of hops used in beer have been dried and molded into pellets.) The Fresh Hop Festival features breweries, live bluegrass music, and food trucks. Organizer Jake TeSelle, who's collaborating with the Gallatin Valley Land Trust on the event, explains, "We are trying to more tangibly connect the beer drinker and general public to agriculture in the Valley." A $20 ticket (available at mtfreshfest. com) provides access to unlimited samples and a commemorative glass. All proceeds will be donated to GVLT.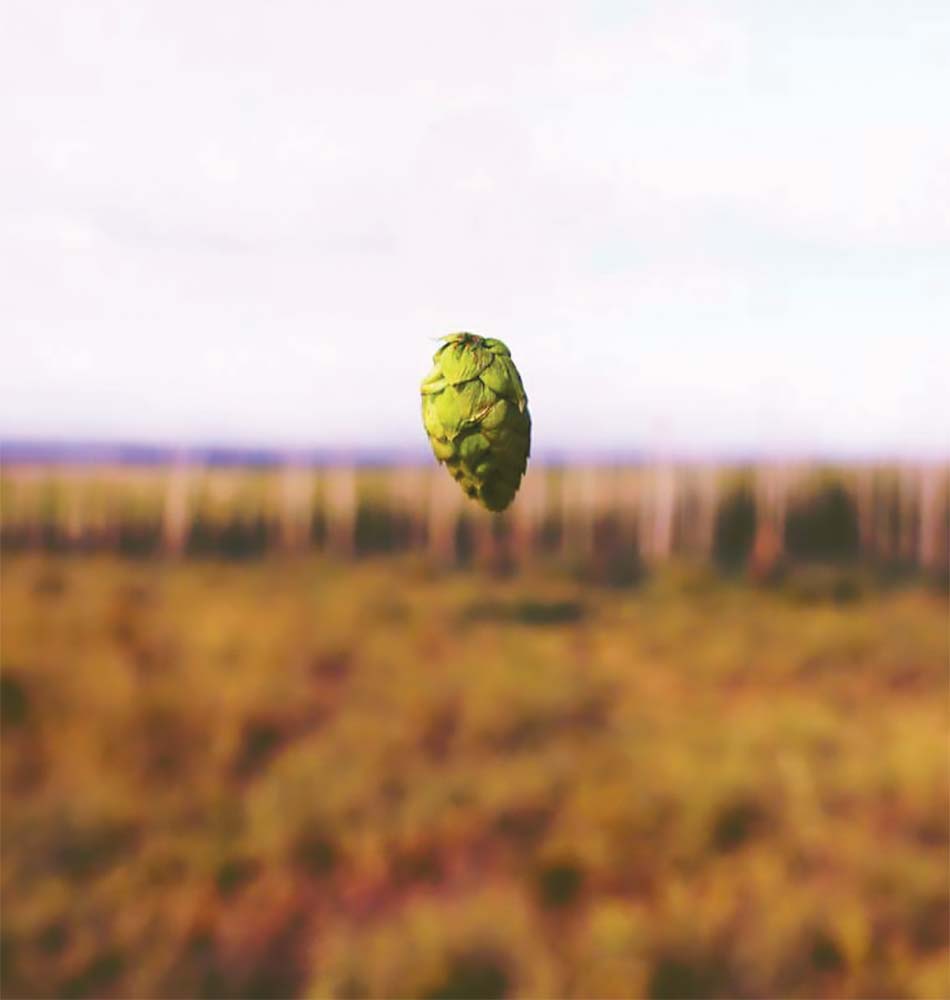 AERO Expo 2019: Seeding the Future October 25–27 @ Montana State University, Bozeman. The Alternative Energy Resources Organization (AERO) partners with MSU and community members to build on 45 years of commitment to sustainable agriculture. The weekend includes tours and sessions themed on farm-to-campus efforts, food justice, and local food. The keynote speaker is Dr. Ricardo Salvador, director of the Food and Environment Program at the Union of Concerned Scientists. Friday evening's event, which is open to the public, features a Montana-inspired dessert buffet, cash bar, and inspiring PechaKucha-style talks. Register and learn more at aeromt.org/expo.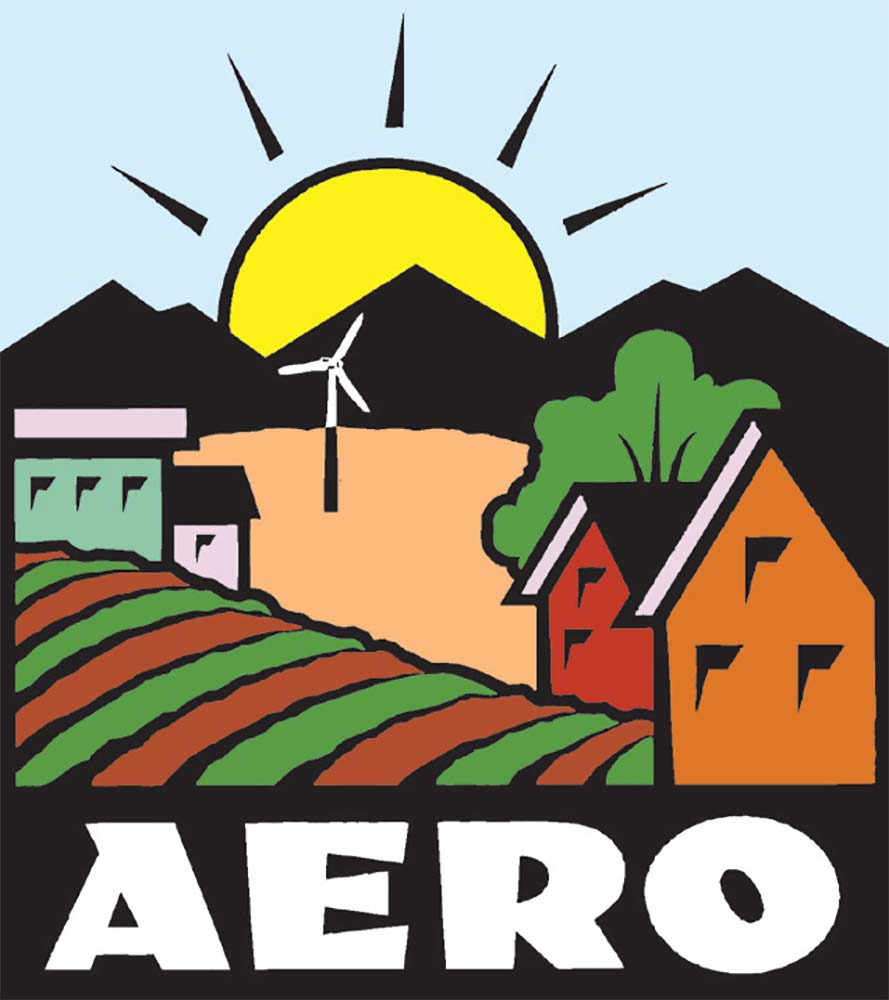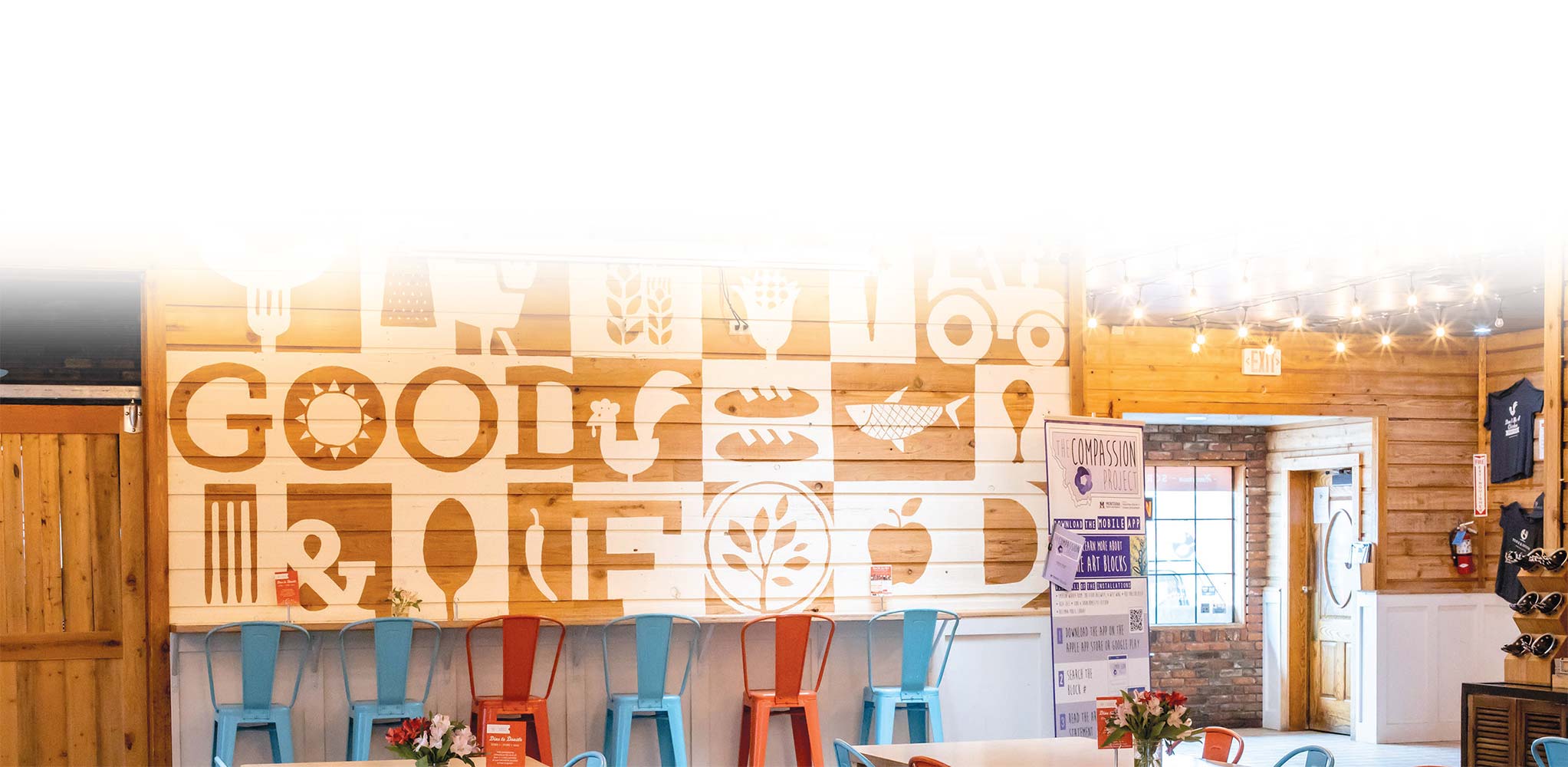 Fork & Spoon dining room photograph courtesy of Fork & Spoon